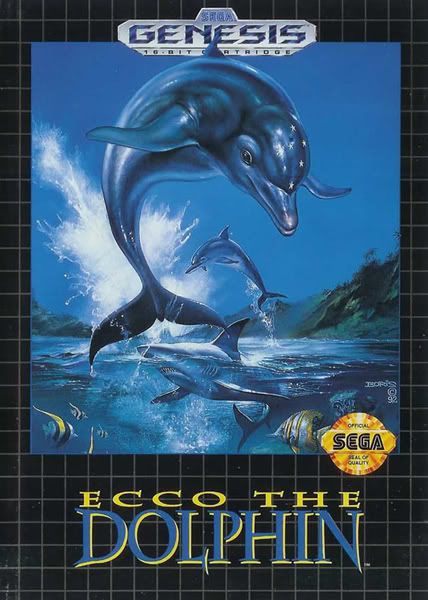 Here it is, folks. Our next Game Club game is
Ecco the Dolphin
for the Sega Genesis.
Ecco
's available on a number of systems:
Genesis
Sega CD
Virtual Console (Wii) - 800 Wii Points
Xbox Live Arcade (Xbox 360) - 400 MS Points
Sega Genesis Collection (PS2) - $20
Sega Genesis Collection (PSP) - $30
We'll be discussing the game in Episode 68, so leave your comments here. You can also leave us comments on our voice mail line at
713-893-8069
. If you call, however, keep your call on the subject of
Ecco
--it saves us from having to do any extra editing.