This week's game is Konami's
The Legend of the Mystical Ninja
for the SNES, the game that introduced Western gamers to Goemon. Of course, Americans were afraid of crazy Japanese names back in 1992, so he was renamed "Kid Ying" for this release (and his sidekick Ebisumaru became "Dr. Yang").
It's a strange mix of platforming, adventure, and mini-games, so dig in. Be sure to try the multiplayer mode, too.
You can play Mystical Ninja on your SNES or on the Wii's Virtual Console (800 points). If you're
really
hardcore, you can play it on the Japanese-only GBA re-release, which contains the first two SNES entries in the series.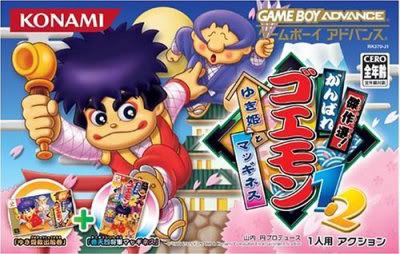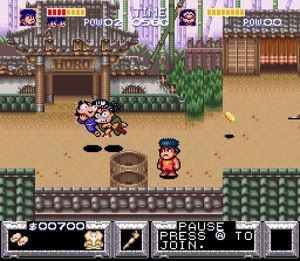 Videos:
Gameplay footage
Goemon - 20th Anniversary
Ending song from the Goemon anime